Wedding photos
Selected photos will be posted here after we collect all the photos from our guests.
Click on photos to view them in full size.
Dear guests: please send us photos you took during the wedding!
Important: We would really like to get the original (full size and unedited) versions of all photos. If you have edited some photos you are of course very welcome to send edited versions as well, but we still want unedited ones too. There are several ways to send your pictures:
If you only took a few pictures, you could send them by email to Aleksey (aleksey@nogin.org) or Maria (maria@nogin.org).
Send then on a CD to Aleksey Nogin, 31 Eloise st, apt. 1, Pasadena, CA 91107-3317.
We have created an online photo album where you can upload your pictures. Instructions here.
Post them on your web site and give us the web address.
If you have any questions please call us: Aleksey 1 (626) 422-2480, Maria 1 (559) 341-6165.

Here is one picture taken by Aleksey's mom: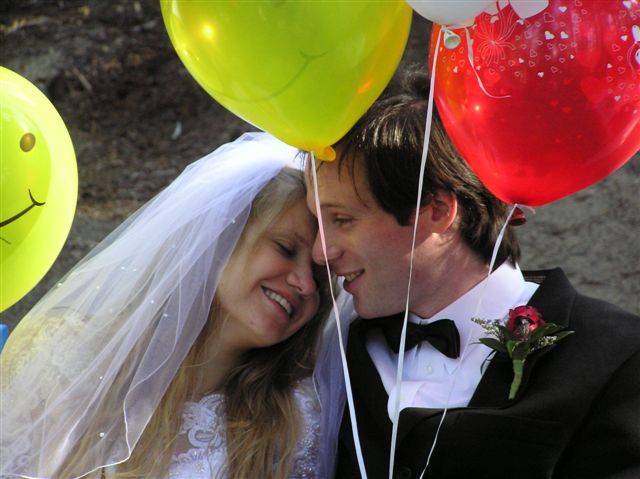 More pictures will be posted here a bit later.
Sveta and Denis have posted their pictures at http://sveta.cpm.ru:8100/web_album/USA_2004/.
Takako and Jason have posted their pictures at http://www.yapper.org/olympus/025/53093/oindex.html.
---
---
Last update: 25 August 2004
---